If you enjoy my books, I hope you will consider joining my Advanced Review Copy group!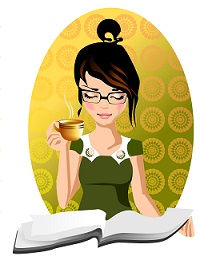 This select group of readers will receive free copies of my books in exchange for a honest reviews. Usually these books will be advanced reading copies, delivered before a new title comes out, so the book can have reviews posted on or shortly after its release day. Other times these will be previously released books that haven't yet accumulated a sufficient number of reviews.

Please read on for the details, and the submission form at the bottom of the page!
Why might an author want an ARC Group?
Reviews are helpful to both authors and other readers! The more reviews a book has, the more often online stores will display the book in search results. No matter if your review is long or short, it's valuable.
Why is your ARC Group membership limited?
Right now the group is very small, because it can hurt a book's credibility if most of its reviews come from people who were given the book for free. If the group is full when you apply, you will be placed on a waiting list. Then when someone else opts out, one of us will contact you to let you know you've been added.
Are there rules?
Just a few simple ones.
1) You must have reviewed one of my books to apply to join my ARC Group.
If you haven't written a review already, it's absolutely fine to review one today and then paste a link to the review in the application form below. This is to ensure you're a real live reader, and willing to write reviews.
2) You must have access to an ereader, desktop, computer, tablet, or device to read ebooks. To help save a few trees, our ARCs are ebooks, not printed books. We provide either Mobi or ePub format (Kindle uses Mobi files, while most other ereading devices use ePub)
3) Honest reviews are most useful. 
Not everyone will love every book of mine. That's perfectly fine. If you feel one of my books is not a 4 or 5 star read and you'd rather not review it, please let us know. Please also let us know if you'd like to stay in the group and read the next book, and we'll keep you on the list. On the other hand, if you find yourself hesitant to review another book, maybe we need to re-assess whether my books are to your taste.
4) Members are expected to post their reviews on at least two sites.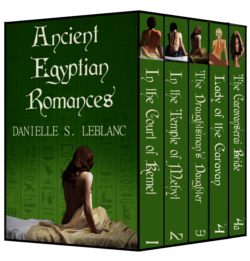 This means you must have accounts on at least two websites that feature book reviews from the following list:
Amazon (Kindle)
iBooks
Barnes & Noble (Nook)
Kobo
Google Play
Goodreads
You don't need to purchase your books at both places—most sites will allow you to review a book whether you purchased it there or not. (For example, Goodreads doesn't even distribute books). You just need to have at least two accounts so you will be able to post two reviews. You also don't need to post at the same places every time, as long as you choose at least two each time.
5) There are some review guidelines.
* Most sites require a headline and at least 20 words. Of course you can write more, but you don't have to.
* Try to avoid spoilers, if possible. Or at least give readers warning.
* As for ratings: 5 stars is the highest rating, which means that you really enjoyed the book. 1 star is the lowest rating, which means you didn't like the book at all.
* Reviewers who receive free books are required by to add this line to the end of their reviews: "I received a free review copy of this book in exchange for an honest review. Note that this statement is 15 words. That means that for those sites that require at least 20 words, your actual review could be as short as five or six or seven words, such as "This book rocked my Egyptian cotton socks!"
6) There will be deadlines.
Most of the time, you'll be expected to post your review within 21 days of receiving a book, and ideally within 7 days of the release date if it's a new novel. Most sites won't let you post a review before a book is released.
If, for whatever reason, you are too busy at the time you receive a request, please decline rather than risk being late. We'll still keep you on the list if you decline, but accepting a free book and then failing to review in time may affect your membership in the group.
Once your reviews have been posted online, send the links to laventawest@gmail.com. This will qualify you to stay in the group and receive the next book.
On that note, please feel free to opt out at any time. Life is busy, we get it. We'd rather you opt out than stress about writing reviews. Just message laventawest@gmail.com, and we'll give the chance to someone else on the waiting list.
7) You will have notice before we send you a book.
We'll contact you when we're getting ready to send out review copies, so you'll have advance warning. If you need to opt out, please reply to our email promptly. We'll keep you in the group and contact you for our next review opportunity, unless you request otherwise.
Please note: We will remove reviewers who fail to post their reviews on time or fail to follow the rules above. Apologies in advance, but we have limited space, so we hope everyone will understand.
Still interested? Yes? Then please fill out the form below!
Whether you decide to join my ARC Group or not, please know that I appreciate all my readers!
Best,